"Men, I've got good news, and I've got bad news."
"Are either of them important? We're kinda practicing here."
"Why certainly. The bad news is, the empire has managed to take photos of every single one of us, and has used them in the creation of new and up to date wanted posters."
"B-but that means...!"
"New wanted posters, SWEET! I bet they finally realised how dangerous I am."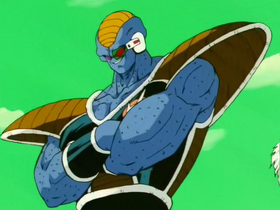 "Remember our bet Jeice?"
"Lower bounty has to buy the other a drink. Gotcha."
"HA! I bet I've got a higher bounty than both of you."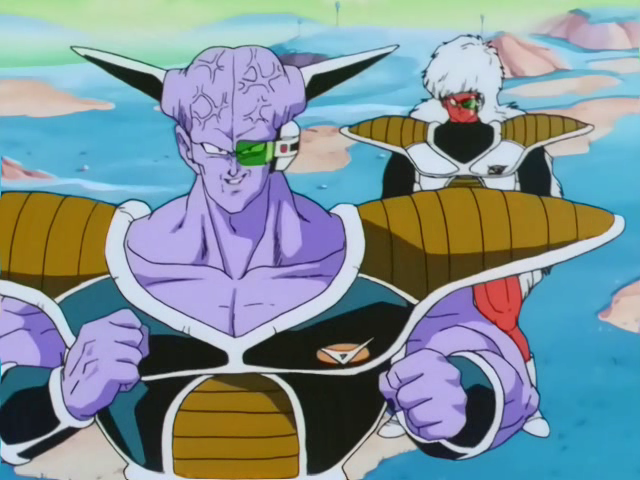 Jeice: "Yeah right."
Captain Ginyu: "Bickering aside, we'll start with mine shall we?"
Jeice: "Looking cool there Captain."
Recoome: "Now there's a leader to be proud of!"
Ginyu: Thank you, thank you. Now onto Jeice...
Burter: "Not bad, but mine is gonna be better."
Jeice: "Shove it."
Ginyu: "I'd be careful with what you say Burter..."
Ginyu: "...It may come back to bite you."
Jeice: "Oh yeah!"
Burter: "...F@#$."
Guldo: "Haha, suck i-"
Guldo: "W-what is this piece of s%*£?! Only 50 zenni?! I stop time itself and I only get a bounty of fifty zenni?!"
Jeice: "Hey, if it makes ya feel better, you won't have to worry about Bounty Hunters coming after ya."
Guldo: "Like that's such for a problem for you, Mister 'I got the hottest piece of ass in the quadrant'."
Jeice: "For the last time you overgrown wart, she is my rival, not my girlfri-"
Recoome: "Just shut up, we've still yet to see mine."
Ginyu: "Thank you Recoome. You'll be most pleased by this."
Recoome: "Hell yeah! Seventy million!"
"G-guldo..."
"Yeah...?"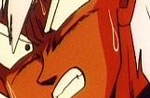 "How do I put this... truce?"
"As much as it infuriates me - truce."
Both: "You're gonna get it Recoome you overgrown musclehead!"
, which I must say is a masterful recreation of the one piece wanted poster.